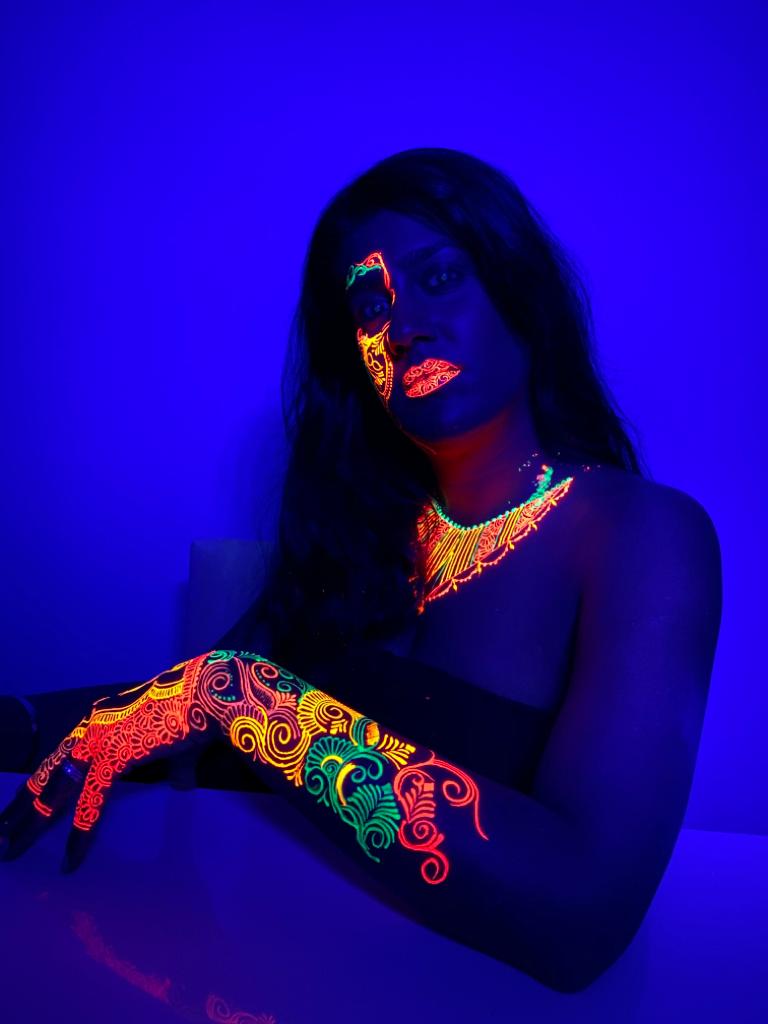 · By Pavan Dhanjal
Neon Henna Takes Over Half Term
Half Term has officially started, and like us, you're probably trying to think of many ways to entertain your kids next week. Well, don't panic, we have the perfect solution for you! Why not purchase any of our
Neon Henna Cones
and let your kids have some fun with colour this half term, they will glow in the dark, get their creativity flowing and most of all have a laugh. These
Neon Henna
Cones are also perfect for Halloween which is just around the corner. Let your kids jazz up their pumpkins and make them extra spooky with our henna cones or even let them match with their pumpkins this half term.
Our
Neon Henna Cones
are available in green, pink, orange, blue and yellow an incredible array of colours for you kids to have fun with. Don't panic though all our
Neon Henna cones
can be used by all skin types and its washes off easily with soap and water, so you don't need to worry about little colourful handprints everywhere! They are also non-toxic and vegan friendly. Here are a couple of the Halloween designs we have created that you could print out for your kids to copy: 
We also offer an Ultimate Henna Kit which will not leave your kids disappointed this half term! This kit come in a gorgeous gold case, with pockets and slides to carry your henna tools. Inside it includes three original brown henna cones, two white henna cones, one gold glitter cone, one silver glitter cone and one hand designed flash tattoo set! We know times are tough and we want to help you make sure your kids have a week full of laughter, fun and creativity, and we think our Neon Henna Cones could do just that.