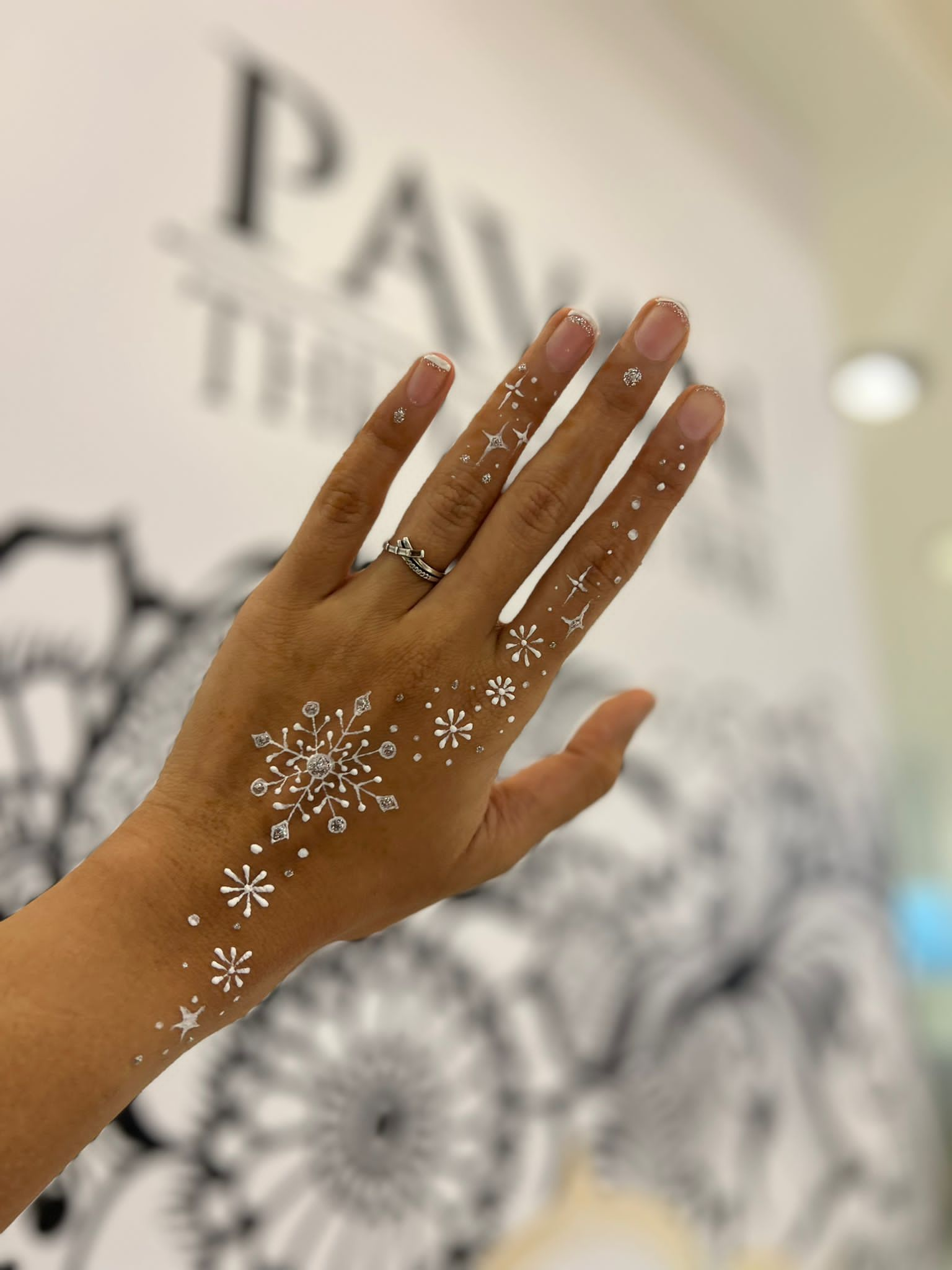 · By Pavan Dhanjal
Have a Henna Christmas
We can't believe Christmas is just around the corner! Are you as excited as we are? Our Henna Bars are open so make sure you get your appointments booked now to ensure you have your henna fix this Christmas. We are also able to do henna Parties, as soon as lockdown is lifted, we are happy to come and apply henna to you and your guests during this festive period. To book an appointment at our Henna Bar in Selfridges,
click here.
We will also be running not one but two henna workshops in December! One on the 23rd and one on the 30th. These workshops will be £45 and will include a 1-hour zoom class and a henna kit worth £85 which will include a glitter henna cone, an original henna cone, a neon henna cone and five flash tattoos! Our workshops will be available to book from the 7th December so make sure you put a reminder on your phone and get a space before they run out. Book the 23rd if you want to have a glittery Christmas day or book the 30th to get your henna fix for New Year's Eve! Here is a picture from our workshop we ran this month that was a huge success!
Have you got your stocking fillers yet? If not, out Henna cones make perfect stocking fillers, they are small, easily wrapped and great fun. Why not add one of our best-selling henna cones this year!
White Henna Cone
,
Original Brown Henna
 or a set of our
Neon Henna Cones!
If that wasn't enough, we will also be launching eight Christmas festive designs throughout December on social media to give you some inspiration on how you can use our henna cones this holiday. Make sure you're following us on Instagram, so you don't miss the design launches
@pavanbeauty
 Have a very Merry Hennamass! (Henna Christmas if you didn't get the pun 😉 )